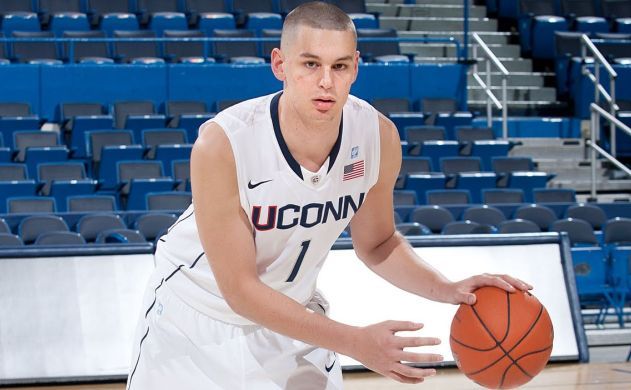 Brent Pelella
Player Profile: Enosch Wolf (Jr.)
At 7-foot-1, Wolf brings size to a historically guard heavy program. Although, he only logged ten minute as a whole last season, Enosch will be called upon to play substantial minutes this season.
He will need to help reestablish a rebounding presence to the Huskies, who were 31st in the country on the boards last season. Unfortunately, the top three rebounders from last season are no longer with the team, so it will be one of Enosch's main responsibilities to attack the glass.
Another asset he brings to the table is his outstanding length. He will have to provide the same protection that Drummond did last year, being an enforcer at the rim and not allowing easy scores. Although, the program has been labeled as a backcourt loaded team, they still have a tradition of being among the country's best in blocking shots.
Granted, Wolf's productivity is a huge question mark for UConn, but if he can step in to do the little things it will make them a much better team. He has the appropriate tools, it is just a matter of whether he can improve everyday and become the player Coach Calhoun needs him to be.